Nudura
Insulated Concrete Forms
Nudura Insulated Concrete Forms (ICFs) are the superior alternative to traditional building methods and materials. When you choose our ICFs for your home or project, you can rest assured that you're using the best building solution available today.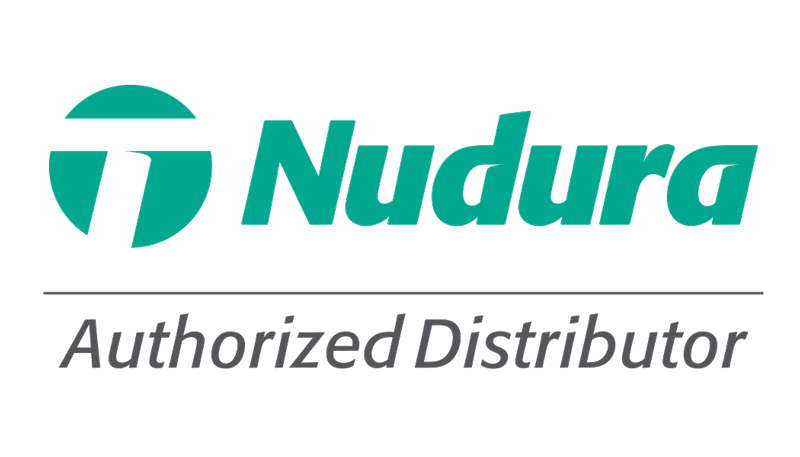 Build Smarter,
Build Stronger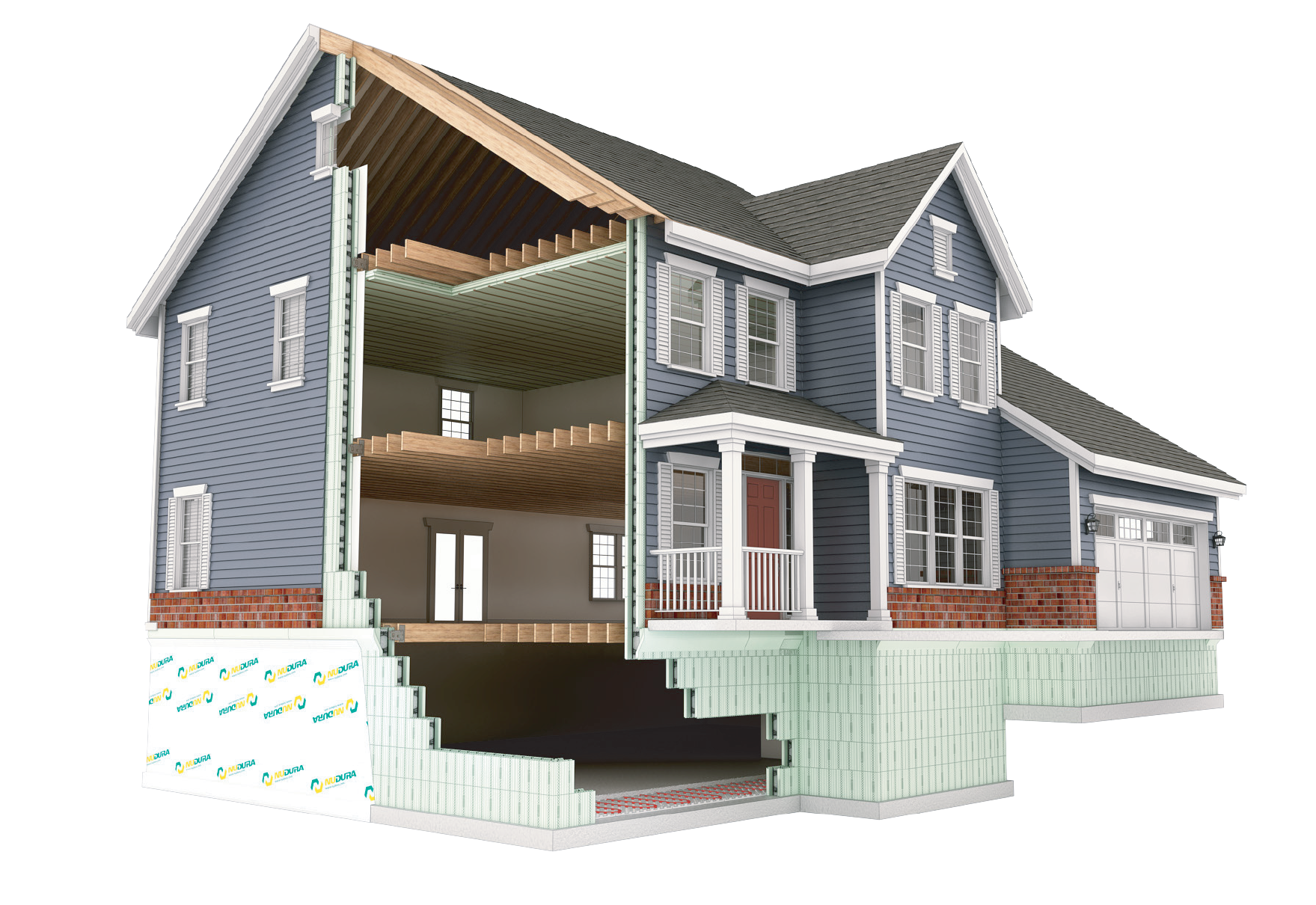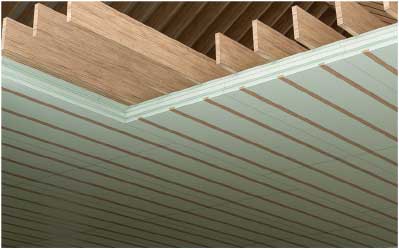 NUDURA Ceiling Technology
Two layers of foam, reinforced with embedded wood or plastic strapping provide easy to install, efficient, insulation. Recent changes to building codes throughout the world over the past two years are now demanding increases in building envelope insulation values as well as improvements in overall building air tightness. With NUDURA ceiling technology these can be achieved.
Brick Ledge & ICF Connector
Brick Ledge - used for supporting standard brick or stone veneer finishes.
ICF Connector - used for connecting wood floor joists or for a wood roof connection system. The ICF connector gets recessed through the EPS panel and is cast in place as the concrete cures.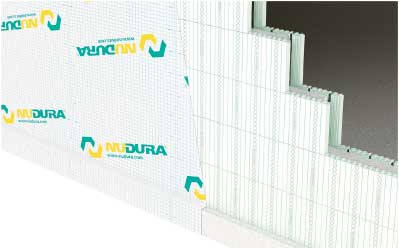 NUDURA Standard Form & Waterproofing Membrane
NUDURA Standard Forms - part of the NUDURA ICF Series and consist of two stay in place panels of Expanded Polystyrene [EPS] connected with our innovative hinged folding web.
Waterproofing Membrane - the peel & stick waterproofing membrane is used for below grade damp proofing of the NUDURA ICF walls.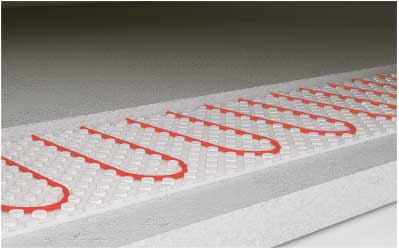 HYDROFOAM® Radiant Heat Insulation
HYDROFOAM® maximizes radiant floor heating by ensuring the heat is dispersed evenly throughout the entire floor area. HYDROFOAM offers installers a lightweight high density expanded polystyrene [EPS] product that increases installation speeds, is easily cut to meet any angle or radius while providing up to R-16 insulation value.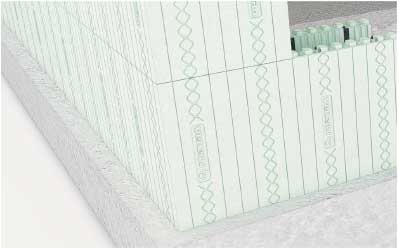 NUDURA 90° Form
The 90° form is fully reversible so you do not have to plan right and left corners ahead of time. NUDURA also offers a 45° form, a radius, a taper top and all of the accessories needed to ensure the envelope of any home can be built with NUDURA ICFs.